Electronic Devices and Children. Part 2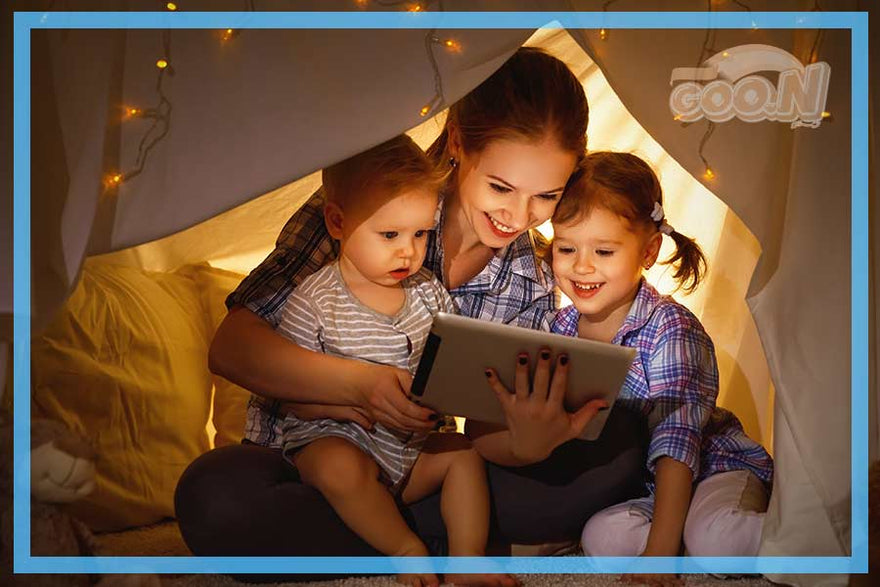 In this article, you will learn under what conditions games with gadgets will not harm children's health and how electronic devices can be useful for children under 5.
What are the rules for using electronic devices for children under 5?
Rule #1
Wait for as long as possible before introducing smartphones, computers, and tablets to children. The later children start using electronic devices, the fewer problems you'll have later. It would be perfect if you protect your child from them until the school age. But the minimum should be 2−3 years of age.
Rule #2
The time. If your child is two years old and he or she already knows how to use your phone, try to limit the interaction process to 15−30 minutes. Otherwise, it may cause screaming and crying. A five-year-old child can use it for no more than 45 minutes.
The time frame reflects our real life because sometimes a busy mother just doesn't have a chance to respond promptly and distract her child with a safer activity. If your child has spent too much time with gadgets, don't blame yourself. Play some active game with your child, for example, catch-up or hide-and-seek. To calm your angry child down, give him or her a warm drink or water, something tasty or take him or her for a walk outdoors. Experience shows that it will not fail provided that your nerves are fine and you control your temper.
As you can see there are few rules and they are easy to use.
Now let's analyze interactive toys.
These are the main features of a good toy:
nice colors, soft shades that are not striking; 
natural materials (wood, flax, cotton) or high-quality plastic; 
a good toy has a clear pleasant sound; 
there are no strong smells.
These features will ensure benefit and entertainment for your child.
Now let's find out what games can be good for children.
There are a few types of games to develop the intellect and creativity. These are logical skills, examining items and the outside world, aesthetic perception and taste, studying languages and pronunciation.
Games with labyrinths, counting, and puzzles improve logical skills.
Games with the tasks to search and find some items help examine items and the outside world. These are usually interactive games based on popular cartoons. Choose what you think is right. There are simple games too where different animals and birds make sounds that are typical of their nature.
Games offering to decorate a room or dress a character for a holiday build creative abilities and the taste. Such options are good for children from 4−5 years of age. The drawing will be more interesting to younger children. With your help, your child can create any picture.
As you can see, electronic gadgets can be not only safe but also useful. This is the matter of the limit.