Part of the wetness indicator has turned bluish.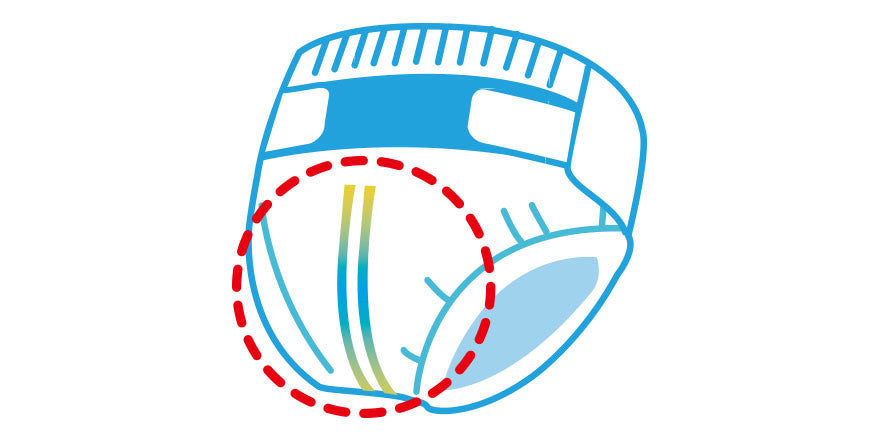 The wetness indicator may turn bluish even before the package is opened because it absorbs humidity in the air.
It may also turn bluish when it is exposed to strong sunlight while in the package.
Even if part of the indicator turns bluish, look for the deeper blue the indicator turns when it absorbs urine.